---
----the web site offering the most reliable and useful information on Wiltshire's Stonehenge and Avebury, the world's most famous stone circles and henges. These World Heritage monuments, under the care of English Heritage and the National Trust , are over 4000 years old and are the most visible surviving signs of an advanced early-British culture in Wessex in Southern England.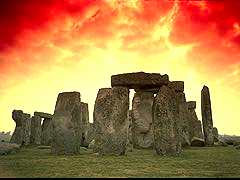 What is Stonehenge?
When was it built? And by whom?
What did it represent?
Why was it built?
How did it function?

And what is known about nearby Avebury, which has the world's biggest stone circles and whose broadly-similar mysteries are now being solved by scholars in archaeology, science and ancient religions?


Click on STONEHENGE or AVEBURY in the table for the latest details regarding;

** in preparation

TheMOST COMPLETE FULLY-ILLUSTRATED GUIDEBOOK TO AVEBURY is"Secrets of the Avebury Stones" by archaeologist Terence Meaden. Every megalith is discussed; and most are photographed. Publisher: Souvenir Press, 43 Great Russell St, London, WC1B 3PA. £12.99 + pp.
Publisher's telephone + 44.207.7580.9307; publisher's fax + 44.207.7580.5064. Also via Amazon.
Also,"Stonehenge: The Secret of the Solstice" explains the prehistoric meaning of both Stonehenge and the Stonehenge Cursus. Same publisher, same price. Alternatively, both books are available at £10 each by writing to QED House, Frome Road, Bradford-on-Avon, Wiltshire, BA15 1LD, U.K.
For information on interviews, paid tours and lectures on these monuments using guides and lecturers having expert scholastic knowledge of these and neighbouring prehistoric sites, apply to terence.meaden@stonehenge-avebury.net.
Tours and lectures are given at whatever level is required by the visitor, ranging from school level, to popular/general, and to undergraduate/graduate/university level.

These pages are maintained in the international public interest by the
Megalithic Society for the benefit of visitors, enthusiasts and scholars who require
the most recent, reliable information on these major prehistoric sites; they have
been prepared for the Society by Prof / Dr Terence Meaden.
Local tourist information is provided for people wanting to visit megalithic Wiltshire
to see the stones for themselves.
As with all scholastic scientific endeavours the Society makes the best informed
interpretations based on the material evidence in accordance with the latest findings
from the disciplines of archaeology, anthropology and comparative ancient religion.
---


Click on the Skull to continue forward

---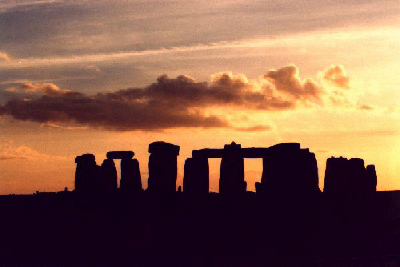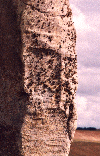 VISIT OURVISITORS' gallery of Prehistoric Carved HeadsPhoto Gallery
---
THE MEGALITHIC SOCIETY(incorporating The Stonehenge Society) WELCOMES KEEN PEOPLE
We assess and research sites built by the Ancient Britons; we seek to preserve megaliths that are in danger; we adore our Ancient British Heritage.
Enthusiasts who are keen on megalithic archaeology are welcome to join our friendly own-car excursions.
They are open to all. There are no membership fees.
Simply turn up on the day, or send us an e-mail detailing your interests.
This is a voluntary organisation serving the national public interest.
For examples of our day excursions, using Panoramic QtVr Photos, visit our Recent Tour pages.
Email: terence.meaden@stonehenge-avebury.net